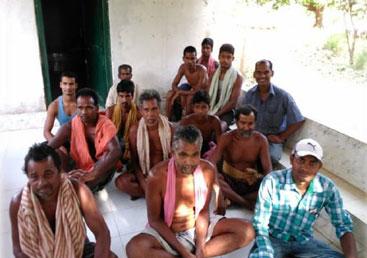 Kalyani: A key for million Smile Success story of farmers in Patrapada
Cattle rearing as an alternative livelihood is getting much significance in the recent years. This is due to the uncertain rainfall conditions and drought like situations that prevailed over the last two to three years. Hence, farmers are now showing more interest in livestock activities. Also, livestock rearing is the second major livelihood options after agriculture. It is providing livelihood for more than 40% of households in the world. People of Patrpada of Sonepur district are mostly small and marginal farmers depending on agriculture. People of Patrpada of Sonepur district are mostly small and marginal farmers. In today's era only agriculture as a livelihood is not sufficient to be able to meet their household need, so the poor farmers migrated to other states for laboring and faced many problems Kalyani Programmee which has been implemented by BAIF development research foundation has been able to provide alternate source of livelihood to the farmers. The Kalyani programee is funded by Govt of Odisha and OLRDS and the objective of the project is to produce productive cow by practicing proper animal management through AI, health care and quality feeding of cattle.
In early 2011 BAIF started to work with a Cattle Development Centre in Bisipada which covers Patrapadavillage. CDC incharge visited the village and spoke to the farmers about cattle breeding programee. Initially a very few farmers had adopted this programee and inseminated their ND cows with semen of Jersey and Red Sindhi. CDC incharge reached to the door steps of the farmers and provide the services starting from AI to till delivery of calf. The farmers were satisfied with the services of BAIF and found very happy for the new born healthy progeny. Later on many farmers adopted this programee and did inseminate their cows. Green fodder plays a crucial role in increasing milk production. As a part of Kalyani Integrated Livestock Development project major emphasis has been given to Fodder demonstration at farmer's field, Distribution of chaff cutter, Distribution of feeding stuff, promotion of Azolla cultivation and enrichment of low quality roughages for better quality nutritious fodder for the cattle. As a result each beneficiaries are now yielding average of 5 to 6 liter of milk on daily basis. As a result the migration rate in the village has been reducing with each passing year.